What Makes Greensaving Group Stand Out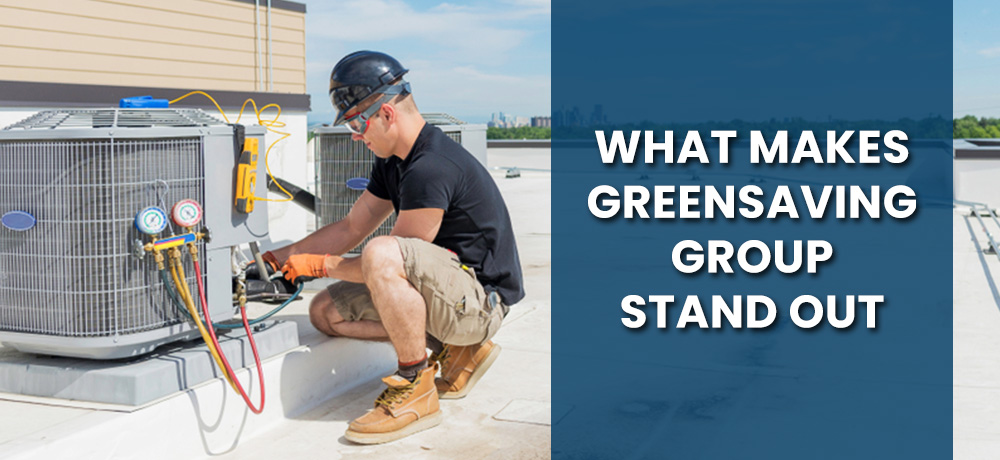 Thanks for stopping by our blog. If you're looking for more information about Greensaving Group, you've come to the right place.
About Greensaving Group
Established in 2013, we are an HVAC firm (heating, ventilation, and air conditioning) specializing in residential and commercial HVAC and roofing, windows, doors, and LED retrofitting.
In the years we have been serving our community, we have grown considerably, added services, and taken steps to reduce our carbon footprint and adopt eco-friendly ways of doing business.
Being in the HVAC business, most of our commercial and residential customers are active year-round and always in need of our services. We serve the Greater Toronto Area, and our trained and experienced team is available Monday to Friday, 9 AM to 6 PM. However, as servicing and maintaining all units during this pandemic is our priority, we are open even on Sundays by appointment.
The Greensaving Group Difference
At Greensaving Group, our client base consists mainly of residents and small businesses in the area. This said, we are open and equipped to handle all kinds of projects, both big and small. Similarly, we are also always available to our clients just for a chat to clarify any questions they may have.
One aspect that makes us second to none is the research and planning we put into every project. Our safety-first approach also gives us the edge over our competitors and ensures that our team is always ready for any challenge that may arise.
What sets us apart from the rest of our competitors is we offer sound advice, up-to-date information, and the best service in the industry, all at an affordable price. Our responsiveness and track record of delivering on time and within budget have also made us a leader in our field and attracted many loyal customers.
One of our most significant achievements has been the consistent reduction of our carbon footprint. We believe that our success must come from a place of sustainability and concern for future generations.
Our dream for the future is to continue to serve our customers with the best HVAC products and services and to expand to new, emerging markets.
While we are passionate about what we do, we also believe in giving back to society. To do what we can for those less fortunate than ourselves, we regularly donate and contribute to local charities and causes.
To learn more about all that we do at Greensaving Group, please click here. If you have any questions about how we can help you, we'd love to hear from you. Please contact us here.
---
---